Student Support
Wheel-y Interesting
Park Fellows' innovative thesis project results in a fascinating, heartwarming podcast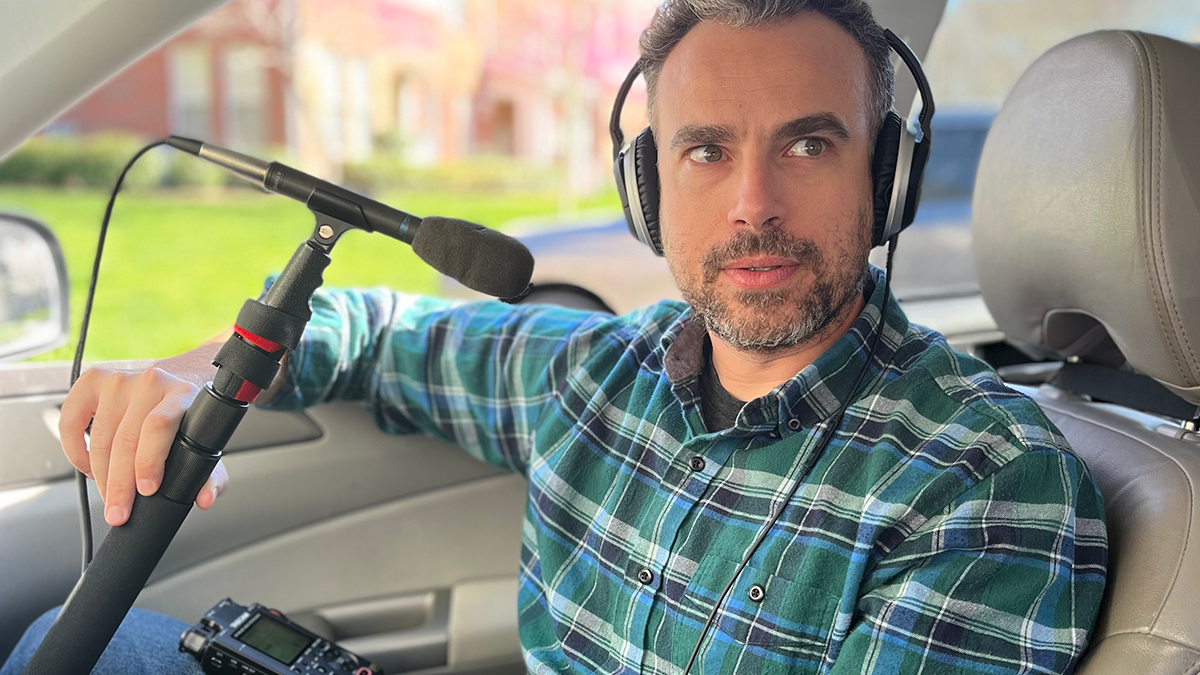 Park Fellows' innovative thesis project results in a fascinating, heartwarming podcast
"Hi! I'm Isaac Klein. When I'm driving around with my wife, Laura, we love to look for vanity plates and try to figure out what they mean," recent UNC Hussman School of Journalism and Media graduate Isaac Klein '22 (M.A.) says in the introductory trailer for his five-part podcast series, "VANITY: Stories Behind the Plates."
On a drive last year, the UNC Hussman Park Fellow was trying to come up with pitches for an audio journalism course he was taking. He hit upon an idea. What if he reported the story behind not just one vanity license plate, but a whole series of them?
Bringing true stories to life and learning about the personality and life stories behind the plates — stories which turned out to be at times shocking, heartwarming and deep-down inspiring — would allow Klein to showcase the skills he'd been crafting as a graduate student at Carolina.
Klein's thesis project — the stories behind license plates MIONDOKO (N.C.), HIPPICHK (N.C.), GAME X (Cal.), 41N 72W (N.Y.) and OVER PAR (N.C.) — was born. Klein successfully defended his thesis project in April.
"Isaac has combined his talents for sincere, engaging storytelling with this quirky yet universally appealing idea," said UNC Hussman Director of Journalism and James G. Shumaker Term Associate Professor Laura Ruel, one of Klein's thesis advisers. "He was able to bring out the compelling stories in his interviewees. It has all the makings of something great."
"It's been a wonderful vehicle," Klein said from his Chapel Hill home with a laugh. "No pun intended."
Read more about Klein's "VANITY" podcast series…Opens in new window