Donor
Stepping into Work Experience
New gift from Lenovo provides invaluable internship opportunities for C-STEP scholars.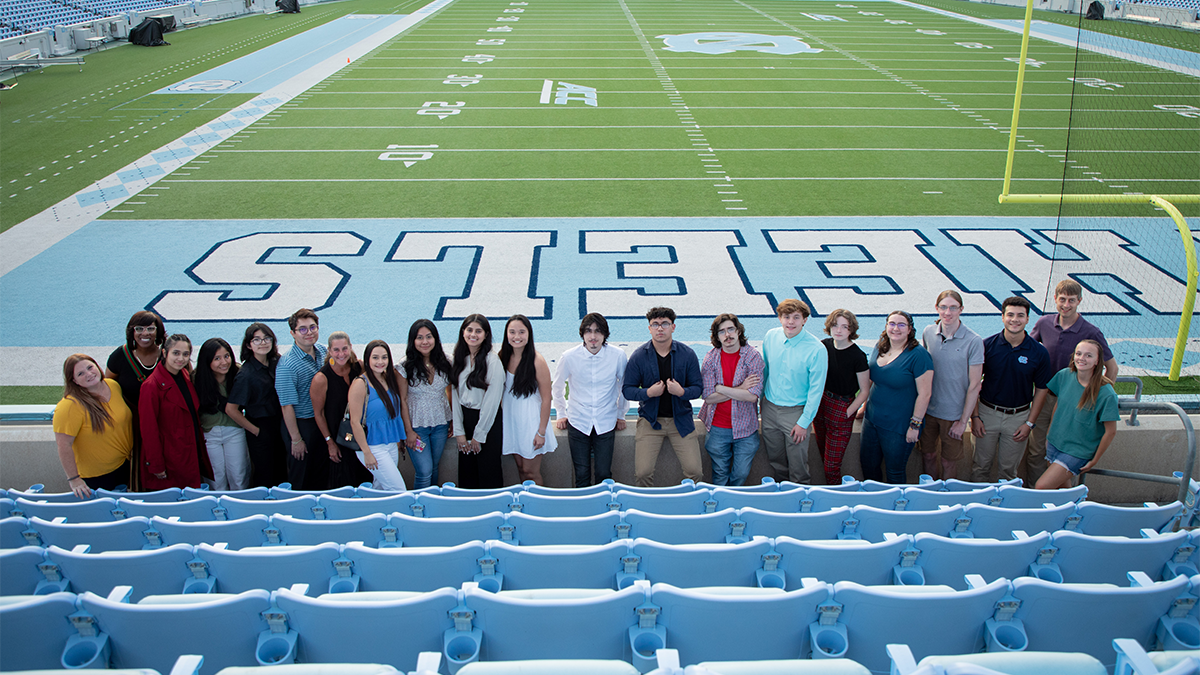 New gift from Lenovo provides invaluable internship opportunities for C-STEP scholars.
Lenovo has partnered with the Carolina Student Transfer Excellence Program to provide paid internships in STEM fields for C-STEP students.
C-STEP provides guaranteed junior year transfer admission to Carolina for talented low- and moderate-income high school and community college students. Students complete their work at one of more than 14 partner community colleges and then transfer to UNC-Chapel Hill to finish their undergraduate coursework.
At C-STEP's kick-off on Sept. 16, 2022, Libby Richards, community engagement manager at Lenovo, announced that Lenovo will fund internship experiences for 20 students each year for the next three years. Each student will receive a $3,000 stipend to go hand in hand with remote internships in the STEM fields, ensuring the students will be compensated for their workplace contributions.
"Lenovo is excited to launch the Lenovo STEM Scholars program in partnership with the University of North Carolina at Chapel Hill," said Lisa Marie Ferrell, communications officer at Lenovo NA. "These innovative internships align with Carolina's C-STEP program and mission, while they help to inspire students to excel in STEM professions through real world experiences."
More than half of all C-STEP students indicate a STEM field as their intended major and are currently seeking opportunities to establish connections and learn more about STEM careers. The leading majors selected by current C-STEP students are all STEM-based: biology, nursing, dentistry, computer science, sports science and psychology.
"North Carolina, an incredible technology hub, is home to Lenovo and the Tar Heels. Together, Carolina and Lenovo can fuel our future technology leaders," added Ferrell.
These STEM internship experiences will give students practical work experience, help them gain professional skills and put their education into practice.
"Working with C-STEP students is an incredible privilege," said Rebecca Egbert, senior assistant director of admissions and director of C-STEP at UNC-Chapel Hill. "Each student brings a unique perspective, background and set of experiences that positively impact our Carolina community."
"We're thrilled to partner with the Lenovo STEM Scholars initiative to provide STEM-based internship experiences for UNC C-STEP students and enhance their opportunities both at Carolina and in the workforce," Egbert continued. "The C-STEP students are a fantastic representation of the North Carolina Community College System; Carolina is honored to have them as Tar Heels"