Athletics
An Extraordinary Season's Finale
NCAA Championship Final Watch Party at Dean Smith Center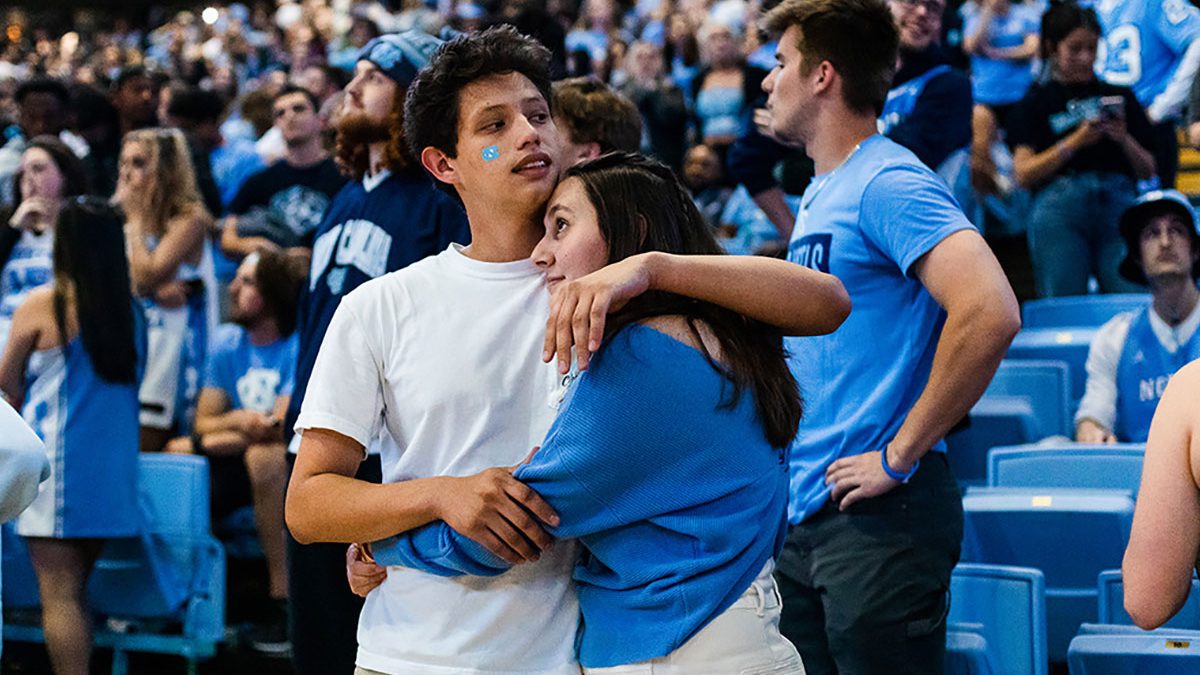 NCAA Championship Final Watch Party at Dean Smith Center
In the hours leading up to the Tar Heels' 12th appearance in the national championship game, fans gathered in the stands of the Dean Smith Center to watch Carolina play the University of Kansas. UNC Athletics partnered with Food Lion and Student Affairs to host the watch party.
Lifelong fan Mike Bradley met with his best friend at the Smith Center so they could watch the Tar Heels together and see the culmination of an exceptional season. "This is history. The way these guys have bonded mentally and physically," said Bradley. "We were a bubble team two months ago. To be with the fans and the students, to be in the moment. This is history."
Kendall Leigh, a first-year student who attended Hubert Davis' first game as head coach on Nov. 9, 2021, and every Carolina home game this season, said on the concourse that the Smith Center was the place to be on April 4. "I wanted to end the season where I started — in the Smith Center with other fans. Whether we win or lose, it's always a great day to be a Tar Heel," she said.